Materials recycling facility (MRF)
All your mixed recyclables, mixed glass and construction waste can be sorted into the individual materials at one of our materials recycling facilities.
Sometimes space, time and cost make it difficult to separate all waste materials in all types of businesses. To enable high levels of recycling and reduction in waste going to landfill all these materials can be mixed at source and then separate at a materials recycling facility. Picking lines, magnetic plates and lasers for separating plastics all work together to sort through and separate recyclables and general waste. For construction waste the process is similar but called a 'Dirty MRF' where, brick, solid, metal and wood is sorted into their individual materials to increase recycling rates.
Process of a Materials Recycling Facility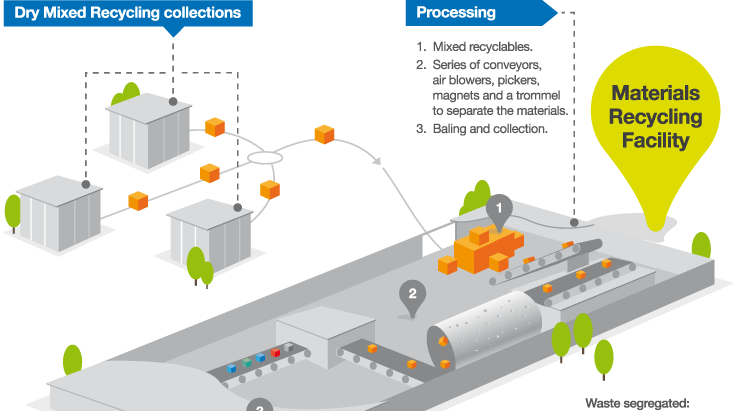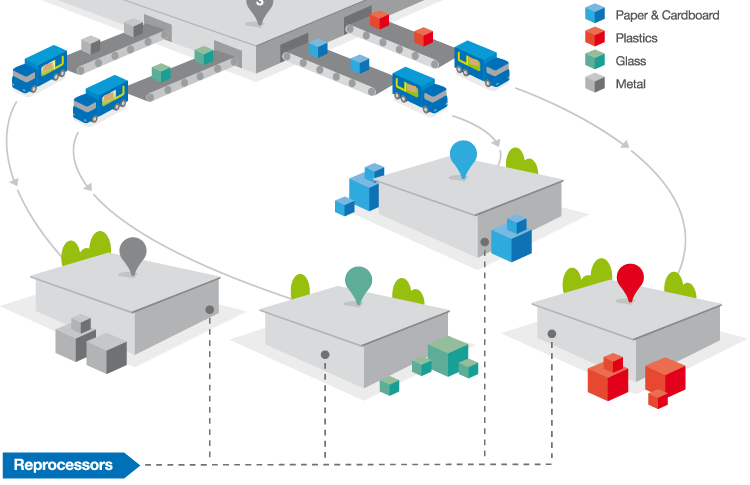 To discuss your waste solution please call Select on 0118 975 9000