Waste treatment
The treatment of waste is commonly applied to clinical waste as it may pose a risk of infection or may prove hazardous.
Select have multiple solutions for the treatment and processing of your waste that ensures there is no risk to any person or the environment. Our methods comply with all legislation and once the health and safety matters are dealt with, we can offer a sustainable disposal route.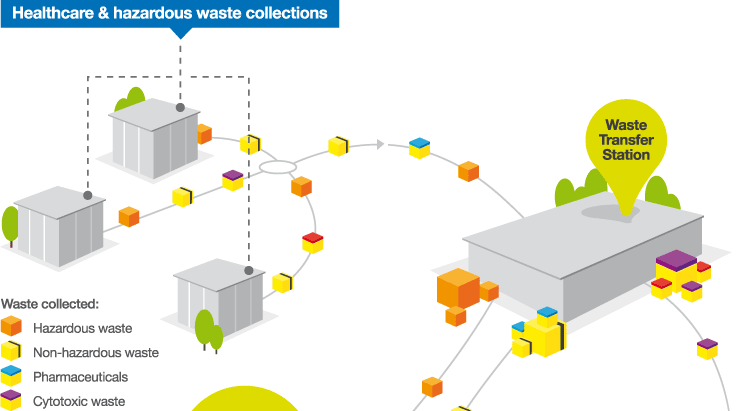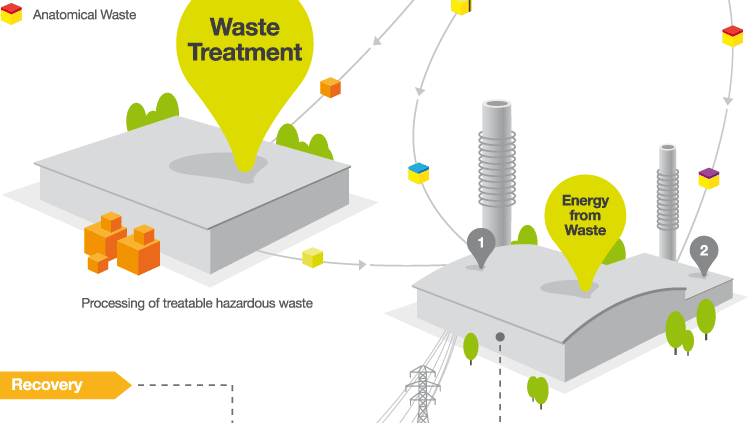 To discuss your waste solution please call Select on 0118 975 9000
Service options
& information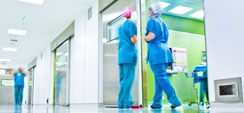 Compliant, safe and reliable clinical waste management, including containers, collection and disposal that can be combined with you existing recyling services.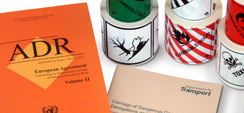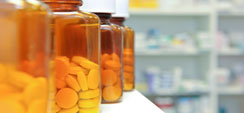 From a single container to 10 pallet loads, Select can safely, compliantly and responsibly collect and dispose of all pharmaceutical waste.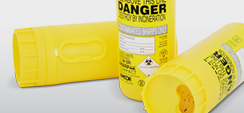 Safe and secure collection of sharps from all companies that have a disposal requirement. Sharps containers can also be supplied.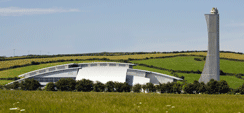 Divert your general waste from landfill to an Energy-from-Waste facility that produces green electricity for homes and businesses.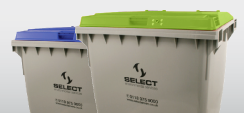 See our full range of containers available for each service.