Landfill disposal
Landfill is the common route for disposal of general waste, however it is lowest ranking disposal route on the waste hierarchy.
Landfill sites are constructed to strict technical standards in order to reduce environmental effects and today, landfill sites are not the preferred choice of general disposal as Energy-from-Waste facilities are currently being encouraged by the Landfill Directive to recover value from waste and develop more sustainable waste management.
Not all waste can be sent to landfill as there is certain regulation prohibiting waste such as WEEE to be disposed in that manner. Each site can take different types of waste as they must now be classified as either hazardous, non-hazardous, or inert. When waste is received at the landfill it is weighed and checked to ensure it is compliant with its landfill operating permit. It is then tipped into the landfill, compacted and covered to prevent odour, litter, and pest infestations. Microbes will then gradually decompose the waste and mix with rainwater to create leachates and gas. The leachates are then usually taken for treatment, while the gas, is burnt off or converted to green energy to power homes and businesses.
When a landfill has reached its maximum capacity it is covered completely with clay and restored using soils so that the site can be used in the future for agriculture or amenities.
Process of a Landfill disposal site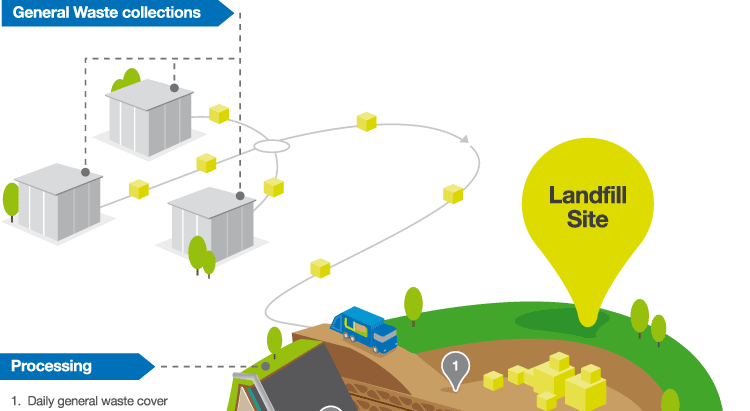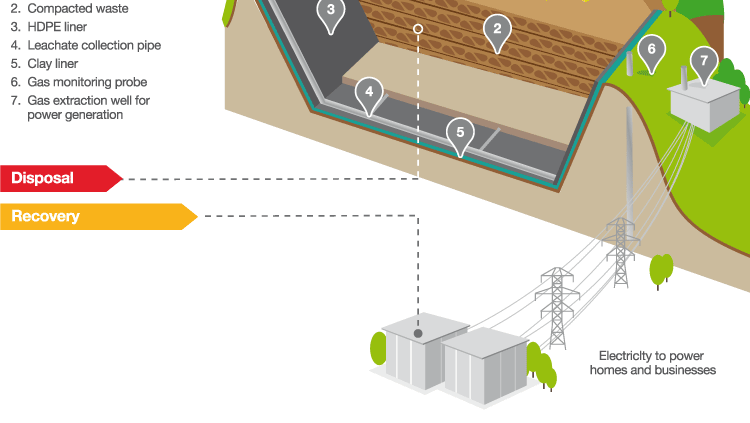 To discuss your waste solution please call Select on 0118 975 9000