Waste transfer station
Our very own waste transfer station enables us to provide a more reliable waste collection to all our clients and pass on substantial cost savings.
Select is one of the few waste management companies in the Thames Valley areas with their very own licensed waste transfer station, approved and audited by the Environment Agency. This facility allows us to store waste and segregate waste before it is processed at one of our disposal facilities. Specialist waste materials such as hazardous waste and healthcare waste are the common wastes stored at our facility. Each waste stream that is transferred back to our facility is segregated and bulked for final disposal. This allows us to deliver the waste to a disposal facility in one visit and pass on the cost savings to our clients.
Process of a Waste Transfer Station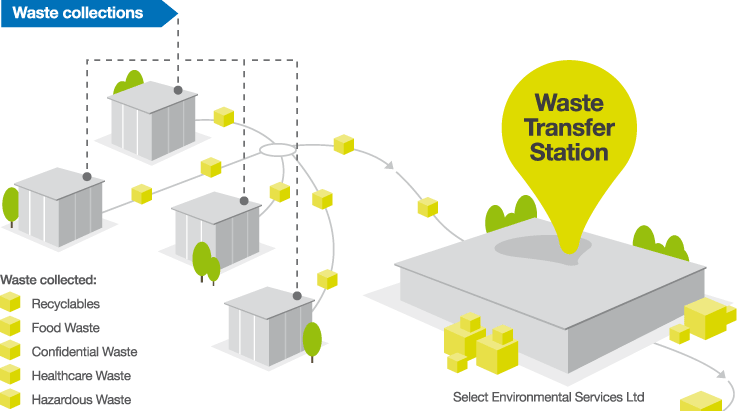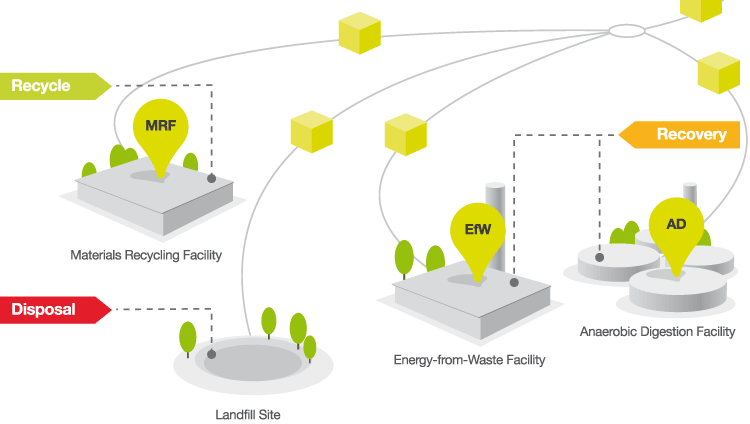 To discuss your waste solution please call Select on 0118 975 9000