dental waste
Select provide a perfect solution for dental waste producers - flexible collections, pay only for the waste you produce, clear invoicing, no hidden charges, full range of UN-type approved containers.
In addition to clinical waste and sharps disposal, Select Environmental Services can provide a competitive solution for dealing with all types of dental waste, including amalgam waste. Our competitive dental waste service is very flexible; you can either pay monthly for an inclusive, tailored package or simply pay as you throw. With Select, you don't have to worry about the documentation process because we administer the hazardous waste consignment notes on your behalf.
dental waste collection service
Our fully trained operatives will locate, collect and exchange your dental waste on a scheduled or on-request service call. To minimise disruption, Select can collect all of your dental waste, clinical waste, sharps and all confidential waste on the very same visit. This can also help reduce the cost of the service as the transportation/collection cost is shared across each of the services. All dental waste collected is transported to our facility for fully compliant processing.
Select have a fuel-efficient fleet of dedicated vehicles that have been purpose-built for transporting clinical and dental waste. All vehicles feature sealed compartments that keep the dental waste completely separate from clean containers and sacks. Each vehicle also benefits from the latest satellite tracking and communications technology.
popular containers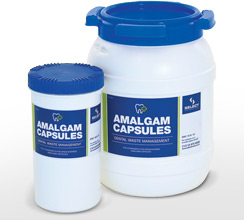 Amalgam capsules containers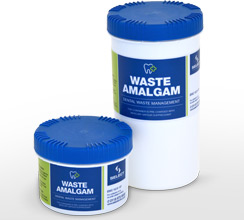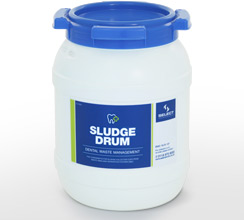 dental waste containers
For the safe and secure containment of dental waste, Select stock UN-type approved containers for: Amalgam Capsules, Amalgam Waste, Lead Foils, Sludge, Waste Fixer, Waste Developer and Sharps.
looking to switch service provider?
You won't find a better service provider than Select Environmental Services for Dental Waste Management. Reasons why companies move over to us include:
Collections and deliveries scheduled to suit the needs of your practice.
Pay only for the waste you produce.
Simple, clear invoicing detailing the waste collected.
Competitive and transparent charging - no hidden extras or sudden increases.
Comprehensive range of the highest quality UN type approved containers.
To discuss your waste solution please call Select on 0118 975 9000