Anaerobic digestion (AD)
Methane from food waste is 22 times more harmful to the environment than CO2. This can be avoided by diverting your food waste from landfill to an Anaerobic Digestion facility.
The recycling process utilises Anaerobic Digestion (AD) technology which is the truest example of renewable energy. Better still, unlike conventional composting AD is not limited in its abilities to treat a wide range of biodegradable materials such animal-by-products (ABP) and cooked produce. More importantly AD processes harmful gases such as methane (which is 22 times more damaging to the environment than CO2) into a biogas that is used to generate electricity. The only other by-product is a high quality liquid fertiliser, rich in nutrients that is given to local farms.
Process of an Anaerobic Digestion Facility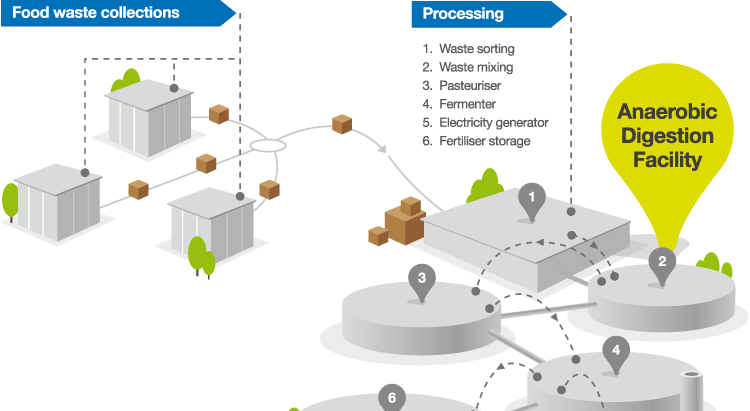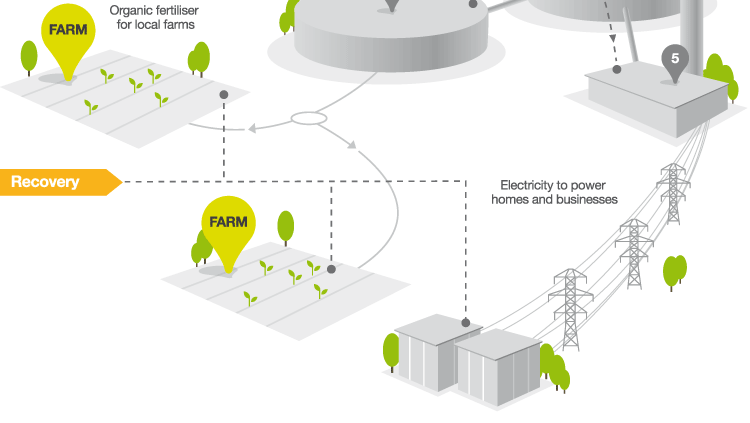 To discuss your waste solution please call Select on 0118 975 9000