waste management designed
for the construction sector
All construction projects over £300,000 in England must have a site waste management plan (SWMP). The SWMP includes: types of waste produced, disposal method (eg. reuse, recycle or landfill), waste carrier details and disposal site details. Select can provide you with all this information to help create your site waste management plan all before any waste is produced.
During the construction period when waste is produced all documentation will clearly have all the information required to comply with the government legislation. The aim of the plan is to dispose of your waste in a positive environmentally friendly manner when and where possible. With the provision of bulk containers and other large external 1100L containers, your site will be able to segregate as much waste as possible or collect it on in one container for off-site sorting at a materials recycling facility.
a construction sites core services: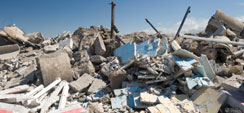 Wood, metal, hardcore, soil and plasterboard can all be segregated and recycled with our construction waste recycling service.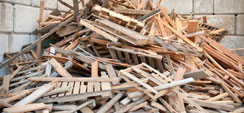 Our wood recycling service caters for all discarded wooden items: broken furniture, wooden pallets and crates, construction wood and timber.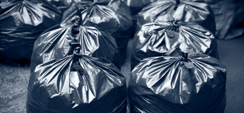 No matter how good your intentions are, there is always going to be some residual general waste.
---
container solutions
From small internal containers and external 1100 litre containers for the office, to skips, REL and roll on/off for the construction site; Select can offer your project the right containers to suit your specification. Each container is colour-coded and clearly labelled with the waste description making the segregation processes easy for all site workers.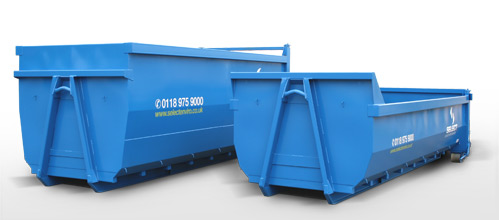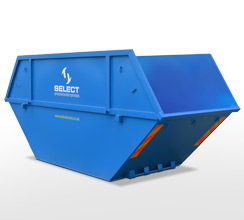 unbeatable account management
Our dedicated account managers' work with you from the very beginning to ensure that the transition to Select and our service operates smoothly. Continued management of your account will ensure that your waste management site plan is follwoed by ensuring waste is being segregated correctly. Educational posters and literature are available from Select and can be altered to meet you specific needs. All this dedication will ensure that both your environmental impact and waste management costs stay low.
Once you have witnessed the first-class solution provided by Select, we would like to offer you more waste management services with the same outstanding performance. Services include: confidential waste, hazardous waste disposal, WEEE recycling and other recycling services.
enhance your waste services
Each of our services can be enhanced with our powerful waste collection data. Through our Certified Pay-by-Weight system, we can accurately record everything about the collection of your waste, including: location, time, date, waste type and weight. Using this data we can create a monthly or annual environmental impact report that includes your recycling rate and diversion from landfill rate.
To discuss your waste solution please call Select on 0118 975 9000