wood recycling
Our wood recycling service caters for all discarded wooden items: broken furniture, wooden pallets and crates, construction wood and framework timber.
By using our wood recycling and wooden pallet collection service, we ensure that the waste does not end up in landfill sites. Wood is biodegradable, therefore produces greenhouse gases which are damaging to the environment. One of the most common types of wood disposal is wooden pallets and packaging. Wood is utilised in packing to create pallets and crates which are widely used in the commercial and industrial sector for delivering large and bulk items.
wood segregation
There are two categories of wood waste; clean wood and processed wood. Each type of wood is treated completely separately as both have a different end disposal point.
Clean wood can be chipped down, recycled and processed to create new manufactured wood products. Processed wood such as chipboard, MDF, until recently could only be disposed of by landfill. Wood disposed of in this way will rot over time and produce methane; a gas 22 times more damaging to the environment than CO2. This type of waste can now be sent to a biomass facility, which is a method of Energy-from-Waste.

popular containers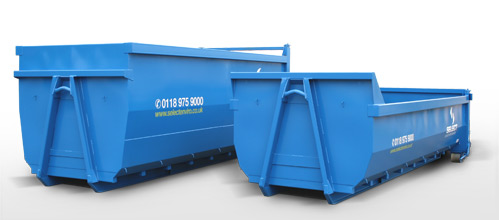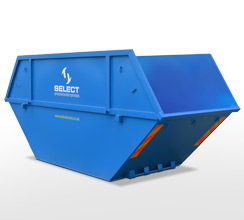 Available in 10.7, 6.1 or 4.6m capacity.
wood recycling containers
Whatever wood type, we can either collect them loose or provide you with several types of on-site storage options ranging from 4.6 to 26.8 cubic metres in capacity. Enclosed and lockable containers are also available, reducing the risk of fire, particularly if this waste stream is being stored next to a building.
To discuss your waste solution please call Select on 0118 975 9000