washroom services
Make the right impression with a washroom service built on quality service and products, providing excellent value-for-money.
It is important to ensure that a washroom within your premises makes a good impression to both staff and visitors. We all know how memorable a poorly serviced washroom can be. So don't settle for the cheapest solution with a poor service history and choose a company that prides themselve on quality service and products.
our washroom service implementation
The implementation of our washroom services is done at minimal inconvenience to your business but with a quality service achieved. Using our washroom and sanitary hygiene services is the first step for your business to maintain clean, safe and hygienic washroom facilities for your businesses staff and customers.
To compliment our washroom services we offer a wide selection of washroom hygiene products which in include a premium range, value range and unique products, such as the energy efficient Airforce Automatic Hand Dryer. Our high standard designer containers help maintain that sleek professional look you desire throughout your company, aswell as providing hygiene and environmental benefits.
Select are well equipped and experienced to provide first-class service as the service is managed and carried out completely in-house providing high levels of compliance and contingency from cleaning, waste collection to disposal. All services and waste collected is recorded with our state-of the-art tracking system that gives you peace-of-mind and a fully traceable waste transfer through to disposal.
To find the best solution and identify cost savings, a dedicated Account Manager can visit your site and produce a full audit of your site requirements. Once the audit is complete, we will provide and install high quality products/containers and set up a schedule for the washroom servicing and collection of waste.
Our washroom hygiene services include:
Full washroom services
Vending facilities refills
Sanitary hygiene disposal
Washroom product installation.
popular containers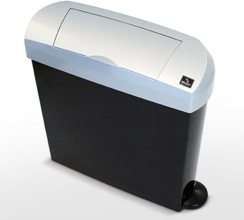 23L designer sanitary hygiene unit
h:480mm x w:540mm x d:160mm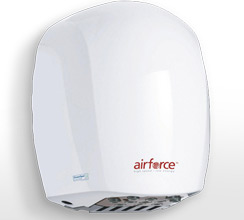 h:300mm x w:230mm x d:160mm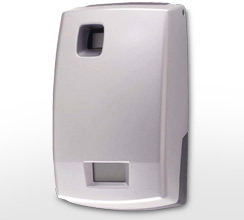 Designer auto air freshener
h:200mm x w:126mm x d:65mm
washroom hygiene products and containers:
Sanitary hygiene units
Airforce automatic hand dryer
Paper towel dispensers
Automated air fresheners
Baby changing facilities
Soap dispensing
Vending solutions.
To discuss your waste solution please call Select on 0118 975 9000