WEEE recycling
The waste electrical and electronic equipment (WEEE) directive was introduced by the European Union in 2003 to reduce the amount of WEEE going to landfill. All WEEE waste must now be disposed of through a licensed waste carrier for recycling.
Today computer equipment, electrical and electronic items are a common waste stream produced by most organisations. The WEEE recycling legislation ensures that businesses are responsible for the electrical and electronic waste produced and prohibits disposal by landfill or incineration.
The disposal of redundant computers can cause concern under the WEEE Directive to have them recycled due to the sensitive data stored on them. Select offers a confidential waste service for securely destroying and recycling IT equipment, complete with a Certificate of Destruction.
WEEE recycling service and collection
From computer equipment to fridge freezer disposal, Select offers a complete tailored solution for dealing with the containment, transportation, dismantling and recycling of WEEE in accordance with this legislation. Typically this collection service is an on-demand service where we can collect all of your electronic and electrical items by loading them onto one of our secure and licensed vehicles. To save space and provide a secure segregation location we can provide large walk-in containers or smaller lockable containers that can be stored externally.
Some items of waste such as old CRT monitors are classed as hazardous waste; therefore separate documentation (hazardous waste consignment note) is required. All documentation, including waste transfer notes are provided by Select in-accordance with legislation.
popular containers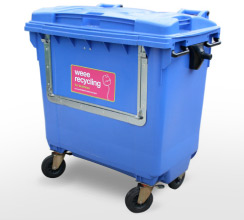 h:1350mm x w:1400mm x d:790mm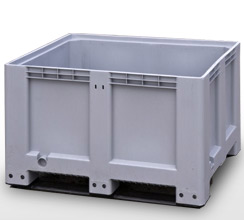 h:760mm x w:1200mm x d:1000mm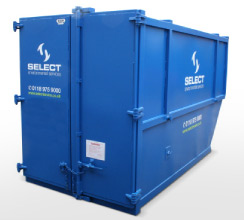 12.2m Walk-in storage container.
weee recycling containers
Should your organistaion require a container for WEEE recycling we can offer a range of containers suitable to the waste quantity, item size and location. Our 770 litre wheeled exchangeable containers provided an ideal solution for businesses that require a constant collection of broken or redundant non-hazardous WEEE items. For larger quantities of WEEE waste, typically when equipment is updated, we can provide large walk-in REL or roll on/off containers.
For one-off large items such as commercial fridge freezers, cookers or plasma screens we can collect these items using our specialist vehicles.
To discuss your waste solution please call Select on 0118 975 9000