confidential waste containers
All of our containers are of the highest standard and provide a secure, cost effective solution for disposing of confidential waste.
With our range of confidential waste containers, security comes first. Each paper document container has a slot for inserting paper and a lockable lid with access to the container by key only. Various container sizes and styles are available to suit your working environment, either as purchased item or lease. Should you organisation not have the space for a container, we can provide heavy-duty confidential waste sacks with secure ties.
confidential waste container options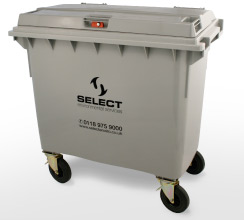 h:1215mm x w:1260mm x d:784mm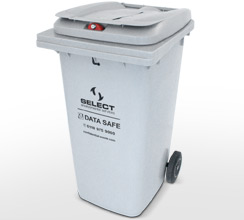 h:1070mm x w:580mm x d:720mm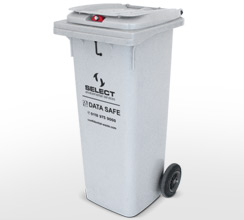 h:1070mm x w:490mm x d:540mm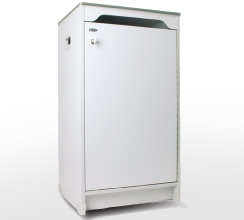 h:880mm x w:490mm x d:430mm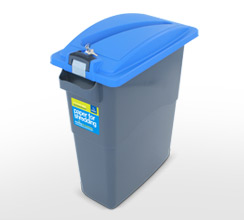 Confidential waste 60L container
h:690mm x w:290mm x d:600mm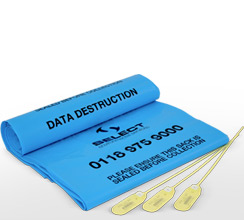 Confidential waste sacks & ties
Supplied in boxes of 100.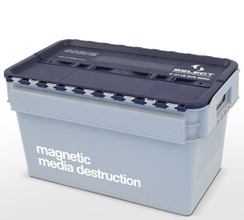 Magnetic media destruction container
h:280mm x w:490mm x d:300mm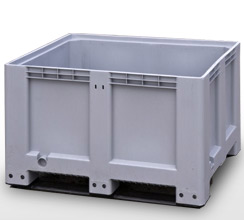 h:760mm x w:1200mm x d:1000mm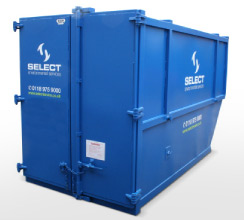 12.2m Walk-in storage container.
To discuss your waste solution please call Select on 0118 975 9000