general waste containers
For the containment of general waste, Select has a container to suit all site requirements.
From small to large quantities of general waste, we have a container that will suit your business. Our most popular external container is our 1100L wheeled container. Each of our 4 wheeled containers come with a lockable lid, foot operated brake and an RFID chip ready for those customers who wish to move onto our Pay-by-Weight solution. Larger organisations may require a larger bulk container such as an REL, roll on/off or compactors. Compactors can be easily managed by your own staff, as the unit lifts containers to empty the waste and compresses then waste within the unit body. When full this container can be collected, emptied and returned for you to continue using. For Internal use, we can provide 60L containers and sacks. To help segregate your waste, these containers can form a recycling station.
If your company does not have any space for a container (commonly with a town centre) we can provide you with pre-paid general waste sacks that we can collect out side your premises on scheduled days.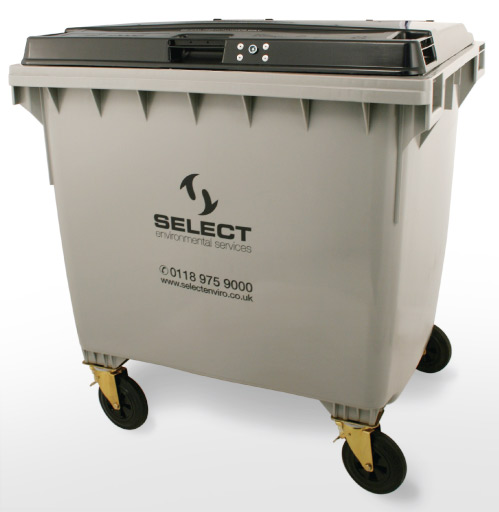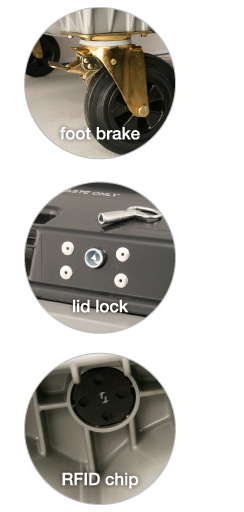 ---
container options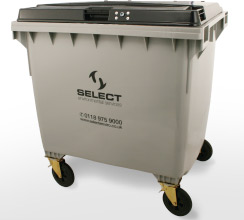 Black lid 1100L container
h:1295mm x w:1260mm x d:1120mm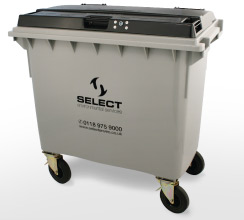 h:1215mm x w:1260mm x d:784mm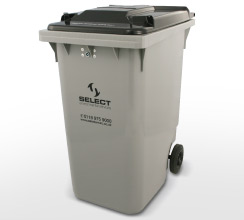 h:1100mm x w:600mm x d:880mm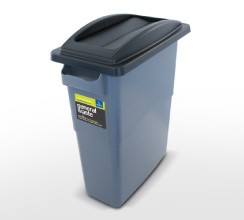 h:690mm x w:290mm x d:600mm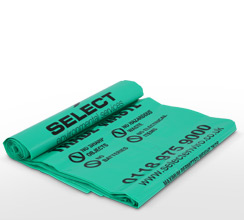 Pre-paid general waste sacks
Supplied in boxes of 100.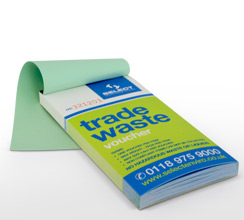 Pre-paid general waste vouchers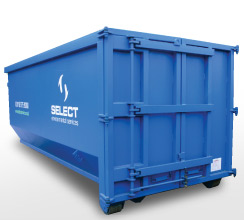 Available in 15.3m or 26.8m capacity.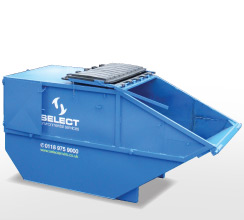 Available in 7.6m or 10.7m capacity.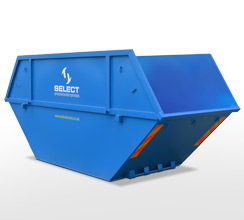 Available in 10.7, 6.1 or 4.6m capacity.
To discuss your waste solution please call Select on 0118 975 9000